Support
At BRS Golf we pride ourselves in delivering first class, customer driven support. We believe we have raised the bar and set a new standard for support in the golf software industry.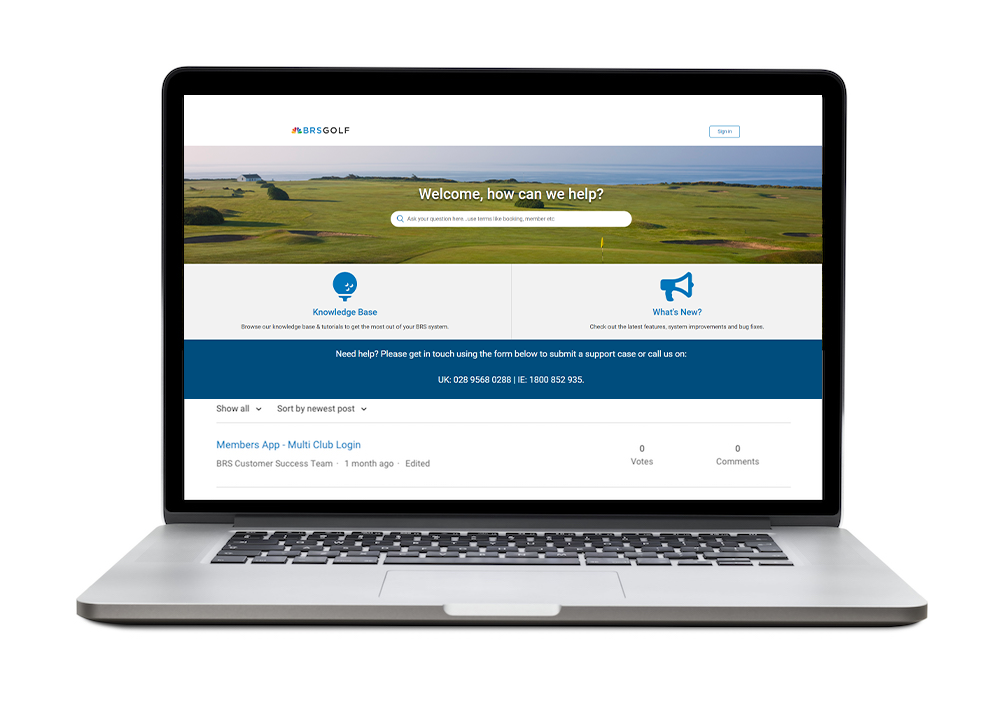 Phone Support
When you call our support line we know you want to speak to someone who can help, so that's who you will get!
Call us on UK 028 9568 0288 or IE 0353 1800 852 935.
Email Support
Unable to call? Not a problem. Email the team on support@golfnow.co.uk and we'll get back to you as soon as possible.
WalkMe
Our WalkMe service provides admin users with the knowledge and know-how to utilise their BRS Golf technology with easy to follow step-by-step guides.
Get live status updates on all our technology, view system uptime and keep track of any incidents in real-time.
92% NPS Score
"The support that I received from BRS Golf to start with was absolutely brilliant. I had a couple of telephone conversations with the guys and I got to grips with the technology straight away. We were using the system within 24 hours or so."
Fame Tate, Director & Owner, Stanedge Golf Club
Support Service
Our first class, customer driven support is provided at no additional cost – it's available as part of your GolfNow agreement.
Direct Contact
We answer over 95% of all incoming calls first time, within 30 seconds. Any missed calls are returned as soon as possible, even if no voicemail is left!
Results
92% NPS score. Our unparalleled Customer Success Team is there to support your club.
Over 1,800 Clients
We pride ourselves in supporting a huge client base with over 12,500 case resolutions annually.
Trends
Internal reporting allows us to monitor trends and identify high demand periods meaning we are well placed to react to all situations.
Tracking
We track and manage every support query to ensure a speedy resolution.